Wisdom Teeth Removal
---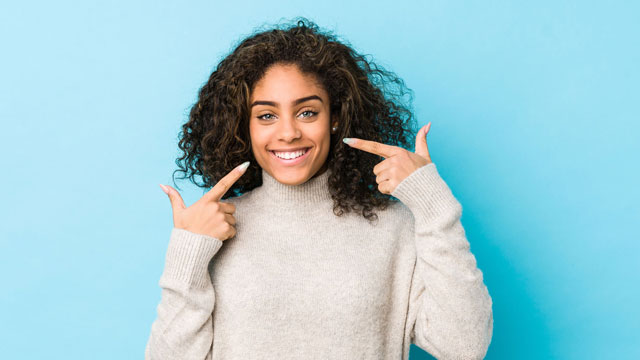 Wisdom teeth extraction in Scottsdale, AZ, can sound like an intimidating dental procedure. This necessary procedure can be vital to your oral health because impacted wisdom teeth can cause a list of other problems. By working with a skilled periodontal specialist like Dr. Mellas, you can have a comfortable experience with a shorter recovery time.
Wisdom Teeth Removal Explained
Wisdom teeth removal surgery is a procedure performed to remove the final adult molars in the back of the jaw. These teeth most often don't have enough space to grow fully. The procedure is done under general anesthesia, so you will not feel any pain while the teeth are removed.
Signs Your Wisdom Teeth Should Be Removed
A dentist takes an internal look to determine if wisdom teeth have to be removed. However, some patients will have symptoms associated with impacted wisdom teeth that should spur them to visit a dentist for treatment. Symptoms that can indicate your wisdom teeth need to be extracted include:
Uncomfortable pressure in your jaws

Inflammation of the gums around the wisdom tooth eruption site

Pain or general achiness in your surrounding teeth

Headaches or toothaches with no other likely cause
Wisdom Teeth Removal Surgery FAQs
---
At what age should you have your wisdom teeth removed?
Wisdom teeth develop during the later teens and early 20s. However, ideally, the teeth should be removed before they are fully developed or try to erupt. At this point, the teeth can already be positioned to put stress on your jaws. Therefore, most dentists will watch the development of the teeth using x-ray imaging and remove them before they pose a threat.
Is it really necessary to remove wisdom teeth?
Most people don't have enough space for wisdom teeth to grow. However, a few people may have enough length in their jaws for the teeth to grow. Unfortunately, the positioning of these teeth also makes them difficult to keep clean and free of decay. This is why it is important to work with a dentist who can guide you on if the teeth need to be removed.
How long will it take to recover after wisdom teeth removal surgery?
Recovery time after wisdom teeth removal can take up to four weeks. You may experience some swelling and soreness for several days. Patients are instructed to use ice packs, and pain medications and eat a soft diet for the first several days to recover comfortably. Dr. Mellas uses state-of-the-art technology and the most non-invasive methods to ensure your recovery time is as easy and quick as possible.
Experience Easy Wisdom Teeth Surgery with an Experienced Scottsdale Periodontist
Dr. Mellas is a well-experienced periodontist with more than two decades of experience with wisdom tooth extraction. Therefore, he ensures patients have the best experience possible from surgery to recovery. If you have wisdom teeth that need to be removed, reach out to the office of Dr. Pete N. Mellas, DMD to schedule an appointment.