Dental Implants
---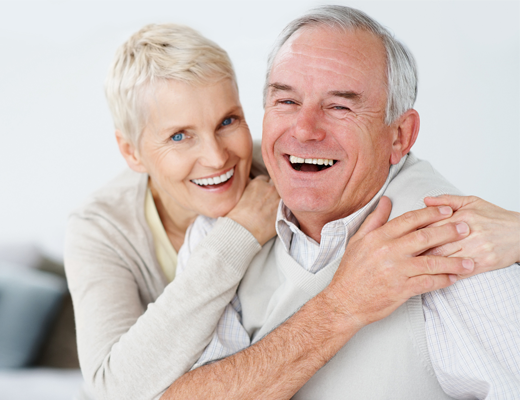 If you are considering dental implants in Scottsdale, AZ, it is imperative to work with a specialist. Dr. Pete N. Mellas, DMD, is a skilled periodontist with over 25 years of experience in the field. If you are missing one tooth or several teeth, we would be happy to help you rediscover a reason to smile.
Dental Implants in Scottsdale – A Closer Look
Dental implants are permanent fixtures that are surgically inserted into the bone in the jaw. Once the implant heals, a post is attached to the implant, and the post (abutment) is then finished with a dental crown that looks like a normal tooth. Implants are highly successful tooth restoration procedures with as much as a 98 percent success rate. Further, most patients are good candidates for the procedure, and implants restore the full chewing power and maintain bite alignment.
Obtaining Dental Implants – What to Expect
All treatment plans with dental implants can vary because each patient may have different needs.
The process often looks something like this:
A treatment plan is developed after your initial consultation

The implant is placed into the bone surgically

The implant is given time to heal and fuse to the bone

An abutment post is inserted into the implant

A tailor-made crown is attached to the abutment post
Patient FAQs About Dental Implants
---
Who should get dental implants?
Dental implants are an ideal option for people who have missing teeth. The procedure can work just as well for people who need a single tooth replaced as it does for those who have several teeth that need to be replaced. Most patients are good candidates as long as they don't have a health condition that interferes with the healing process.
How long does it take for an implant to heal?
It can take up to three or four months for the mouth to fully heal after implant surgery. This includes the time it takes for the implant to fuse with the jaw bone, which can take several weeks.
Do dental implants last forever?
The implants that are placed into the jaws do have the potential to last forever. Dental implants are a permanent solution for people who have lost one or several teeth. However, the crowns or bridges placed on implants can have different life spans depending on their care and the materials used.
Trust an Experienced Scottsdale Dentist for Dental Implants
Wondering where to get started with dental implants? Your journey to a new smile starts with us. We will assess your needs and create a treatment plan tailored to you, discuss pricing, and answer questions. Reach out to the office of Dr. Pete N. Mellas, DMD to schedule a consultation.