Full-Mouth Rehabilitation
---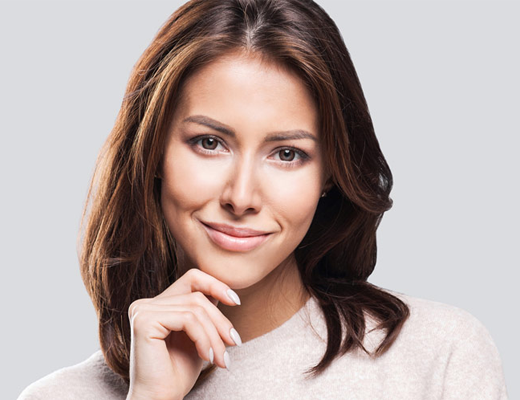 When you have multiple issues that need to be addressed to achieve a healthy smile, full-mouth rehabilitation in Scottsdale, AZ, may be the best option. Whether you are dealing with decay, missing teeth, trauma, or otherwise, rehabilitating your smile is a comprehensive treatment plan to fully restore your teeth. At the office of Dr. Pete N. Mellas, DMD, we have the expertise, tools, and compassion to make smile restoration as easy and rewarding as possible.
Full Mouth Rehabilitation – A Closer Look
Full-mouth rehabilitation is known by several names, including smile restoration, smile makeovers, and smile rehabilitation. As these names imply, full-mouth rehabilitation is a multi-step treatment process customized to address any number of existing issues a patient has with their smile. Rehabilitation can involve everything from addressing oral health concerns and bite alignment problems to cosmetic concerns.
The overall goal is to restore the function of the patient's teeth as well as their self-confidence.
Procedures Involved in the Restoration Process
Because both esthetics and oral health problems can be addressed during full-mouth rehabilitation. Therefore, the full treatment plan can involve any number of procedures and can require several appointments. Procedures that may be involved include:
Periodontal treatment or gum tissue reshaping

Orthodontic treatment like braces to address alignment issues

Oral surgery to extract broken teeth, install dental implants, or correct jaw misalignment

Root canal treatment to restore ailing teeth

Crowns and bridges to fill gaps in the smile

Cosmetic restorations, such as veneers, dental bonding, or whitening
Who Is the Best Candidate for Full Mouth Rehabilitation?
Full-mouth rehabilitation is best suited to patients that have several oral health concerns to address. Patients who benefit most are those who are looking to:
Eliminate pain and discomfort they experience with their teeth or jaws

Improve their chewing ability or speech

Repair damaged or severely decayed teeth

Replace teeth that have been extracted or lost

Restore or improve the esthetic appearance of their smile
Full mouth rehabilitation always starts with an in-depth evaluation to better understand the patient's oral health and concerns. During this evaluation, the dentist will look at the history of oral health concerns and treatments and then explore the different options available to see the most desirable outcome.
Find Out More About Full Mouth Restoration in Scottsdale, AZ
Are you dealing with several concerns when it comes to your oral health? Full-mouth rehabilitation is the well-rounded treatment plan that you may need to achieve a smile you can be proud to share. Reach out to the office of Dr. Pete N. Mellas, DMD to schedule an evaluation.